Beaverton Family Dental Center
Relax and Enjoy Your Visit!
At Definition Dental, your oral health is our number one priority. Unlike other dentists, however, we don't start by looking in your mouth -- we start by getting to know you. We listen carefully to your concerns, questions, and requests, and work alongside you to create a treatment plan tailored precisely for your oral health goals.

Let's face it -- it's no secret that "going to the Beaverton Family Dental Center" isn't at the top of most people's list of favorite things. At Definition Dental, we're working to change that. We firmly believe that self-confidence starts with a beautiful smile, and your Family dentist should be a partner in helping you achieve that.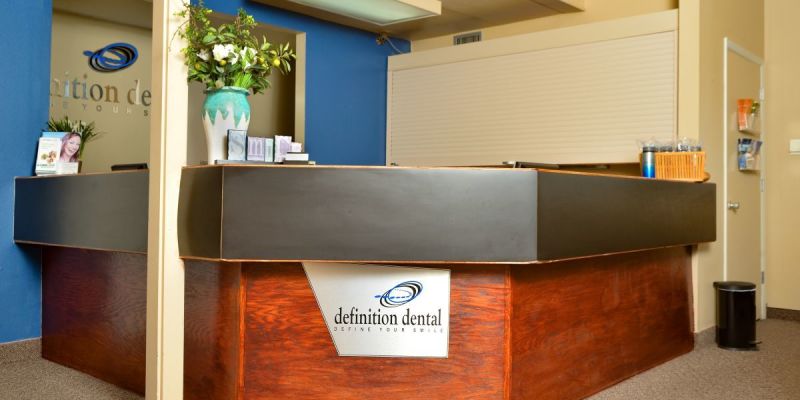 We describe our care as "compassionate," and we don't take that term lightly. From our cutting-edge technology that enables us to offer maximum comfort and relaxation, to our outstanding patient amenities -- televisions in patient rooms, warm scented towels, and complimentary beverages -- we've considered every aspect of patient care to bring you the gentlest, most rewarding dental experience out there.
We're here to make sure that receiving exceptional oral care isn't painful or difficult. That's why we offer extended hours, as well as full hour-long appointments for any consult or service -- you'll never have to rearrange your schedule or feel rushed when you're under our care. We cater to busy families and are eager to welcome family members of any age to our dentist office. Dr. Agarwal has a special soft spot for her youngest patients and works tirelessly to make their appointments fun, engaging, and compassionate. We're also happy to accept a wide variety of major insurance plans, and are happy to discuss different pricing and payment options available to you before deciding on a
Dental treatment plan
.
Ready to make an appointment? Visit our
Contact page
to get in touch. We look forward to working with you for your best smile yet!

GO BACK