Cosmetic Dentistry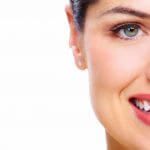 Need Dental implant ? Definition Dental giving specials offers to patients that are seeking a route to improve, correct or repair dental flaws in their smile. As modern Cosmetic dentistry continues to make huge improvements and strides in the field of dentistry, more cosmetic options have become available to help people who want to upgrade the look and feel of their smile. For many people, years of wear and tear have taken a toll on their smile. From discoloration to decay, there are many benefits of utilizing the technology available to improve the look of your smile. At Definition Dental, we understand how difficult it is to suffer from dental flaws and imperfections. We aim to help patients find the best cosmetic dental treatments based on individual needs. Definition Dental offers the following best cosmetic dentistry options to patients seeking a path to improving their smile:
Cosmetic dentistry continues to be a popular choice for those who want to conceal flaws in their smiles. Choosing to have an elected cosmetic dental procedure can vastly improve your appearance, self-esteem and most importantly, your smile. Patients who have excellent oral health, but suffer from past issues such as chipped teeth, cracks, gaps and misshaped gum lines may benefit from cosmetic dentistry treatments. Other options for cosmetic dental needs can be providing patients with a more youthful smile with professional teeth whitening. Having a smile you can be proud of is what makes the team at Definition Dental smile.
Let the talented team of dental professionals at Definition Dental help make your smile the best it can be with our cosmetic dentistry treatment options. For more information about the cosmetic dentistry services visit Definition Dental .Check our cosmetic dentistry cost and our flexible payment options or Find a cosmetic dentist to schedule an appointment for cosmetic treatment options in Beaverton, OR.