TOOTH EXTRACTIONS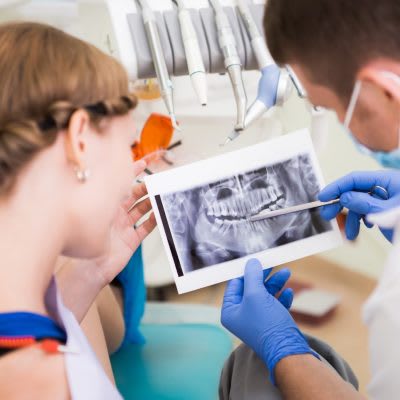 Tooth extractions can be needed for a variety of reasons stemming from many different oral health issues. Definition Dental always strives to keep our patient's natural teeth, doing everything possible to prevent needing a tooth extraction with general dental care. Often, just the term " tooth extraction " makes even patients who have excellent oral health feel full of anxiety. This is why the team at Definition Dental works closely with patients who need a tooth extraction procedure to help alleviate their anxiety and stress. With modern dentistry equipment, tooth extractions are very routine dental procedures that can typically be done in very little time.
Furthermore, we aim to help make your experience during the tooth extraction process as pleasant as possible by answering any questions you may have. We provide education about the care of your mouth after the tooth extraction procedure while educating patients on the benefits of proper oral hygiene. Additionally, we provide patients with pain sedation options before and after the extraction process. In the event you need a tooth extraction in beaverton, you can trust the compassionate and experienced team at Definition Dental to take extra special care before, during and after the tooth extraction procedure.
WISDOM TOOTH EXTRACTION
In addition to tooth extractions needed for oral health care concerns and issues, wisdom teeth removal can become a dental need for teens and young adults. In some cases, wisdom teeth are not a problem and require little or no assistance. If your teen is experiencing painful side-effects from their wisdom teeth, extraction may be necessary to ensure the proper development of teeth. Our gentle yet compassionate dentist takes into consideration that our younger patients may find that wisdom teeth removal is a stressful experience. Our team cares about making sure every patient is comfortable and relaxed before, during and after the wisdom teeth removal process. If you or a family member is struggling with pain caused by wisdom teeth, don't hesitate to contact Definition Dental.